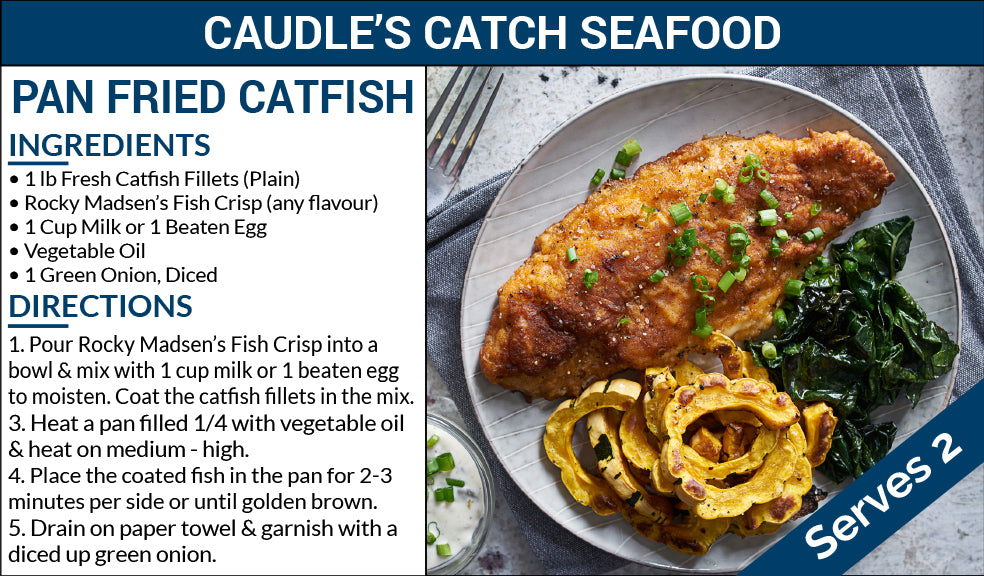 Ingredients: 
1 lb Fresh Catfish Fillets (Plain)
Rocky Madsen's Fish Crisp (any flavour)
1 Cup Milk or 1 Beaten Egg
Vegetable Oil
1 Green Onion, Diced
Directions:
1. Pour Rocky Madsen's Fish Crisp into a bowl & mix with 1 cup milk or 1 beaten egg to moisten. Coat the catfish fillets in the mix.
3. Heat a pan filled 1/4 with vegetable oil & heat on medium - high.
4. Place the coated fish in the pan for 2-3 minutes per side or until golden brown.
5. Drain on paper towel & garnish with a diced up green onion.