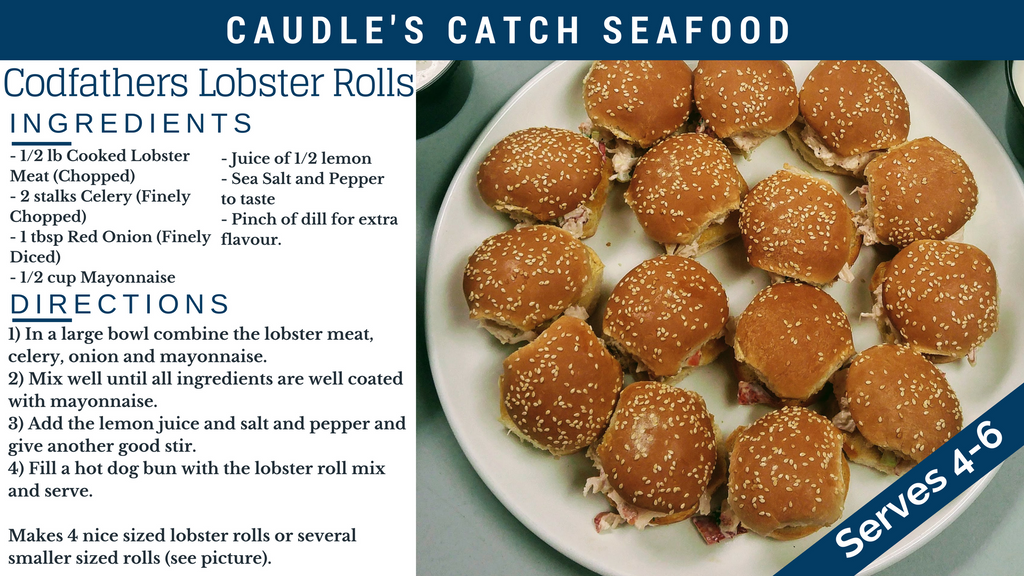 INGREDIENTS
1/2 lb Cooked Lobster Meat (Chopped)
2 stalks Celery (Finely Chopped)
1 tbsp Red Onion (Finely Diced)
1/2 cup Mayonnaise
Juice of 1/2 lemon
Sea Salt and Pepper to taste
Pinch of dill for extra flavour
DIRECTIONS
1) In a large bowl combine the lobster meat, celery, onion and mayonnaise.
2) Mix well until all ingredients are well coated with mayonnaise.
3) Add the lemon juice and salt and pepper and give another good stir.
4) Fill a hot dog bun with the lobster roll mix and serve. Makes 4 nice sized lobster rolls.