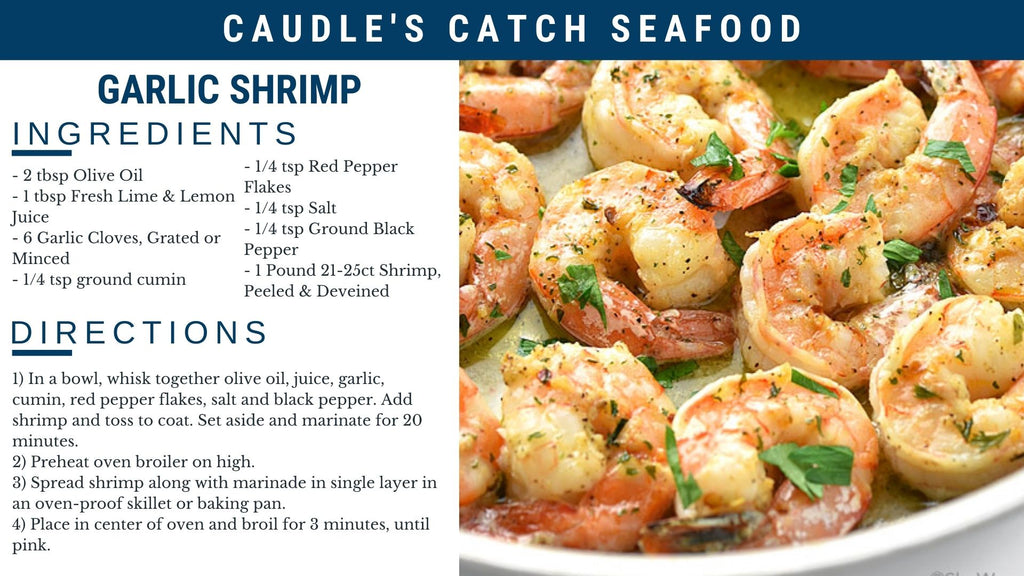 INGREDIENTS
2 tbsp Olive Oil
1 tbsp Fresh Lemon and Lime Juice
6 Garlic Cloves, Minced or Grated
1/4 tsp Ground Cumin
1/4 tsp Red Pepper Flakes
1/4 tsp Salt
1/4 tsp Ground Black Pepper
DIRECTIONS
In a bowl, whisk together olive oil, juice, garlic, cumin, red pepper flakes, salt and black pepper. Add shrimp and toss to coat. Set aside and marinate for 20 minutes.

Preheat oven broiler on high.

Spread shrimp along with marinade in single layer in an oven-proof skillet or baking pan.

Place in centre of oven and broil for 3 minutes, until pink.