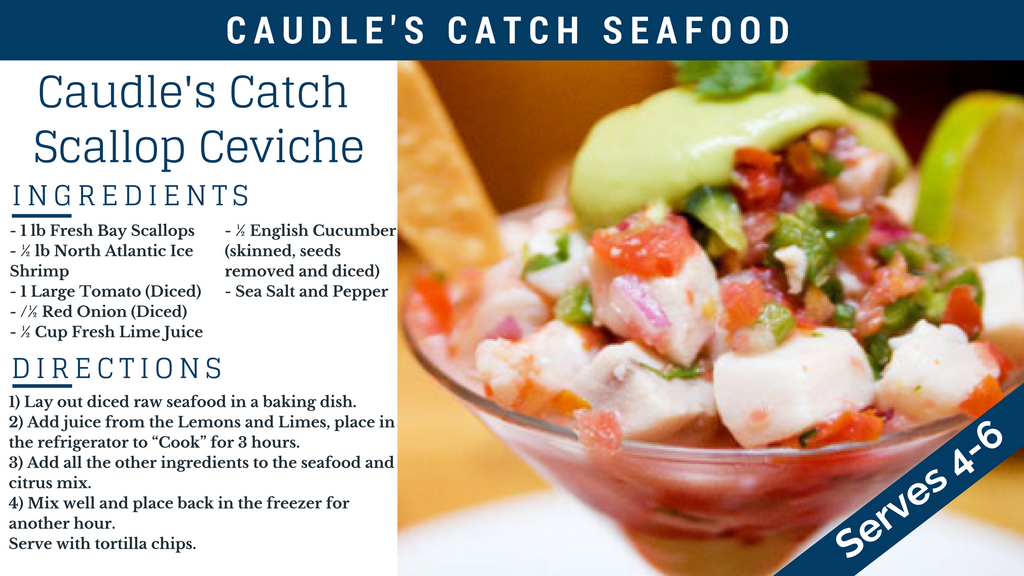 INGREDIENTS
- 1 lb Fresh Bay Scallops
- ½ lb North Atlantic Ice Shrimp
- 1 Large Tomato (Diced)
- /½ Red Onion (Diced)
- ½ Cup Fresh Lime Juice
- ½ English Cucumber (skinned, seeds removed and diced)
- Sea Salt and Pepper
DIRECTIONS
1) Lay out diced raw seafood in a baking dish. 
2) Add juice from the Lemons and Limes, place in the refrigerator to "Cook" for 3 hours.
3) Add all the other ingredients to the seafood and citrus mix. 
4) Mix well and place back in the freezer for another hour.   
Serve with tortilla chips.