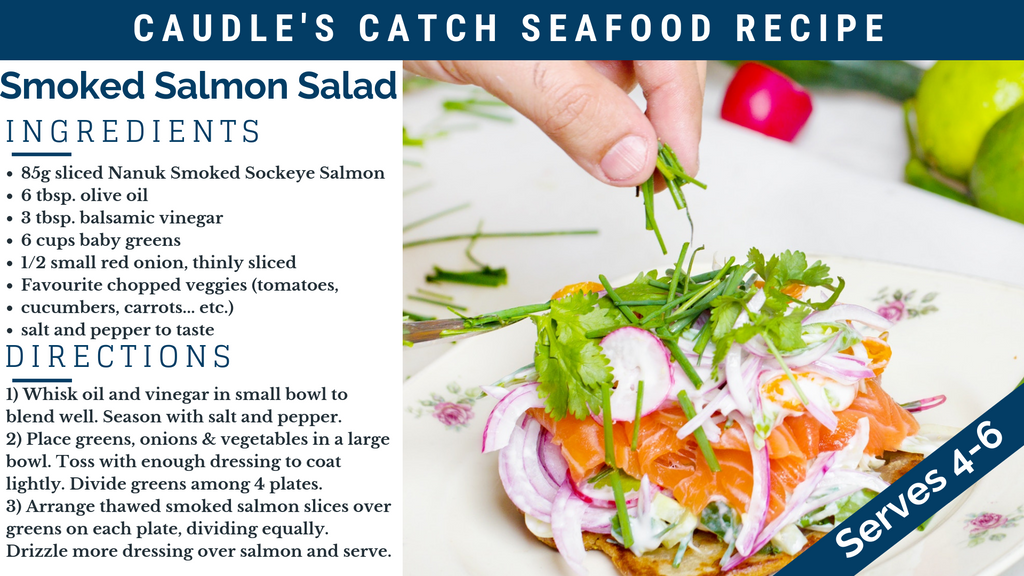 Ingredients
85g sliced Nanuk Smoked Sockeye Salmon
6 tbsp. olive oil
3 tbsp. balsamic vinegar
6 cups baby greens
1/2 small red onion, thinly sliced
Favourite chopped veggies (tomatoes, 
cucumbers, carrots... etc.)
salt and pepper to taste
Directions
Whisk oil and vinegar in small bowl to blend well. Season with salt and pepper.

Place greens, onions & vegetables in a large bowl. Toss with enough dressing to coat lightly. Divide greens among 4 plates. 

Arrange thawed smoked salmon slices over greens on each plate, dividing equally. Drizzle more dressing over salmon and serve.