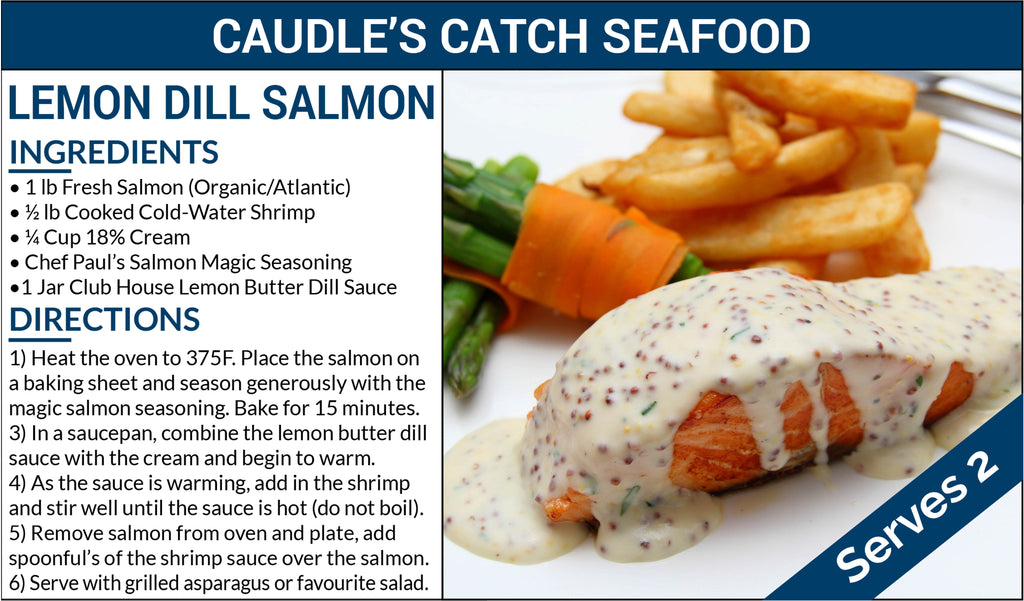 Ingredients: 
• 1 lb Fresh Salmon (Organic/Atlantic)
• ½ lb Cooked Cold-Water Shrimp
• ¼ Cup 18% Cream
• Chef Paul's Salmon Magic Seasoning
•1 Jar Club House Lemon Butter Dill Sauce
Directions:
1) Heat the oven to 375F. Place the salmon on a baking sheet and season generously with the magic salmon seasoning. Bake for 15 minutes.
3) In a saucepan, combine the lemon butter dill sauce with the cream and begin to warm.
4) As the sauce is warming, add in the shrimp and stir well until the sauce is hot (do not boil).  
5) Remove salmon from oven and plate, add spoonful's of the shrimp sauce over the salmon.
6) Serve with grilled asparagus or favourite salad.